Our new annex store, and new destination for our secondhand trades counter.

Dingbats is open, with thousands of used records . EVERYTHING* $10 AND UNDER
Pick up your parking passes from here, and enjoy free parking for 2 hours. Parking instructions here

Now that the trades counter has shifted to Dingbats, it is much more convenient for those of you driving to pull-in and unload.


LOCATION
In the Wilson Carpark, #2 Liverpool Street, undercover.
From Real Groovy: Just take the lift outside Real Groovy to the 1st floor and take a a couple lefts.
THINKING OF SELLING YOUR COLLECTION?
Fast selling items in good condition. We'll probably take anything but 'nana' music (this eliminates most easy-listening, and NZ classical pressings)
You will need:
1) valid, current NZ legal ID (drivers license, current passport, NZ 18+ card/Kiwi Access card)
2) address and phone number
3) items will need to be in good condition:
CDs - unscratched with complete covers
LPs - no water damage
DVDs - must include rating stickers for NZ
DINGBATS OPENING HOURS
Regular Opening hours at Dingbats 2 Liverpool Street: *public holidays may differ


Normal trading hours:

Trades Monday 11-4.45
Trades Tuesday 9-4.45
Trades Wednesday 9-4.45
Trades Thursday 9-6.45
Trades Friday 9-4.45
Trades Saturday 9-4.45
Trades Sunday 11-4.45
For second hand trades enquiries [email protected]
For second hand vinyl trades enquires: [email protected]
Trades phone: (09) 302 3951
FOR PARKING INSTRUCTIONS GO HERE:
https://realgroovy.co.nz/help/where-can-i-park-at-...

Other Contact Details
[email protected] (website)
[email protected] (store)
(09) 302 3940 (Real Groovy store)



COOL NEW DINGBATS TEES!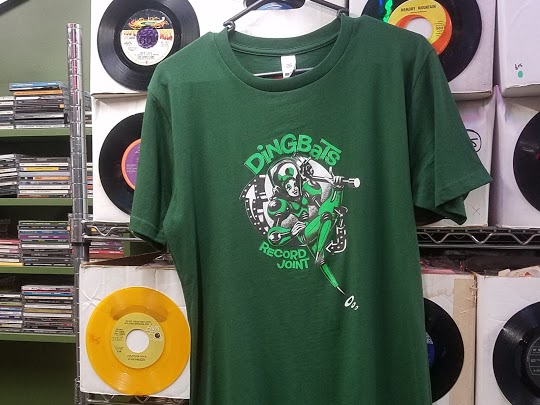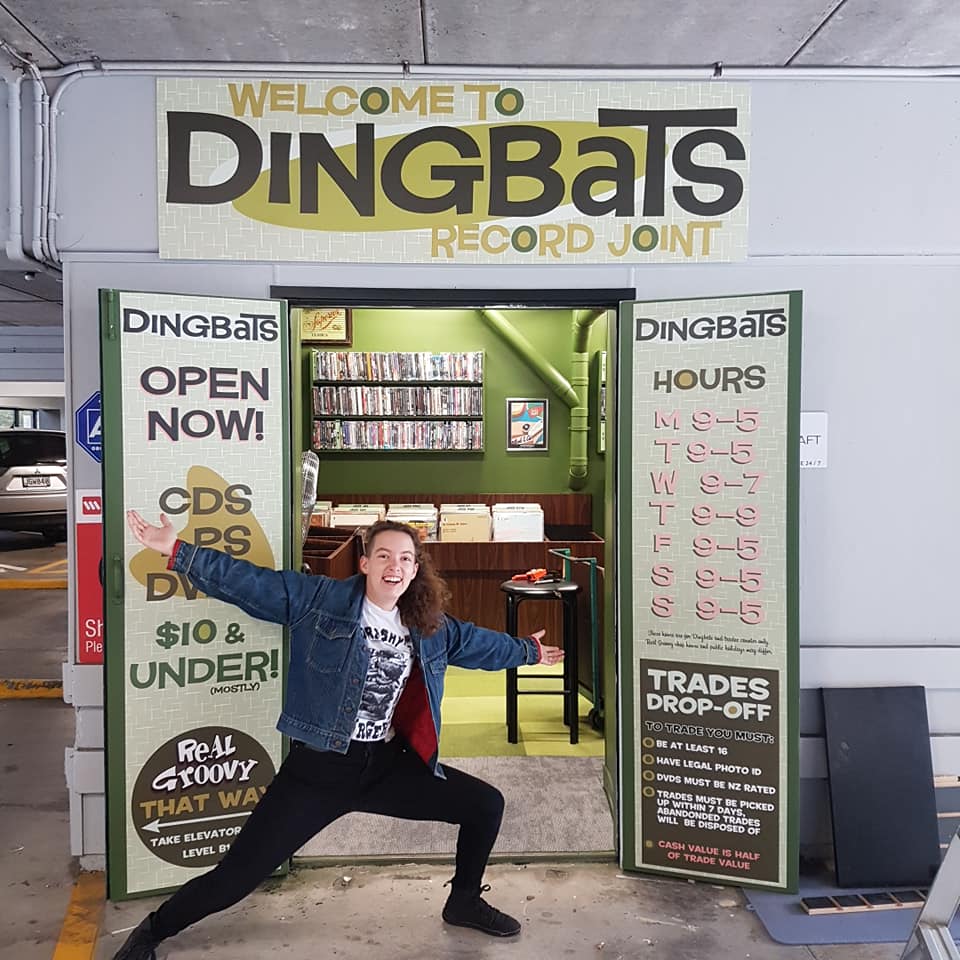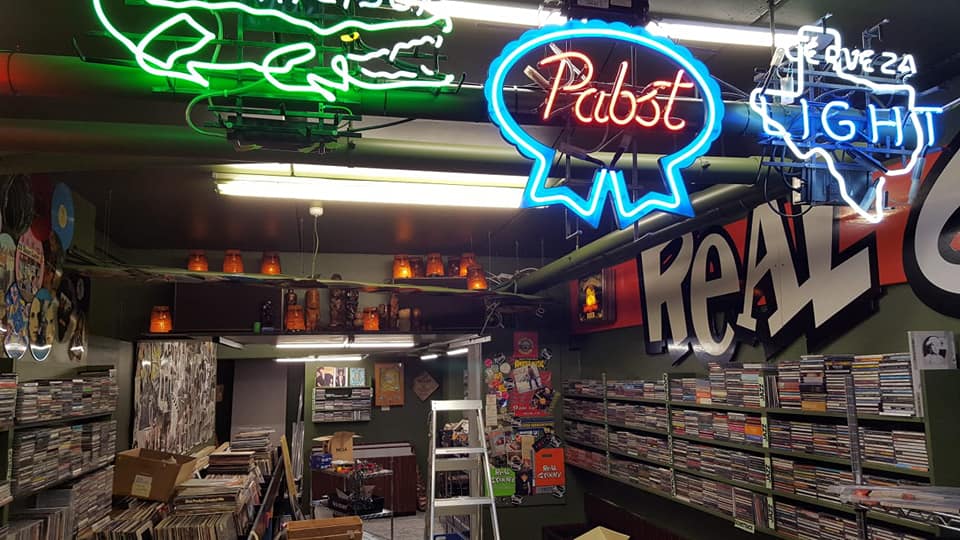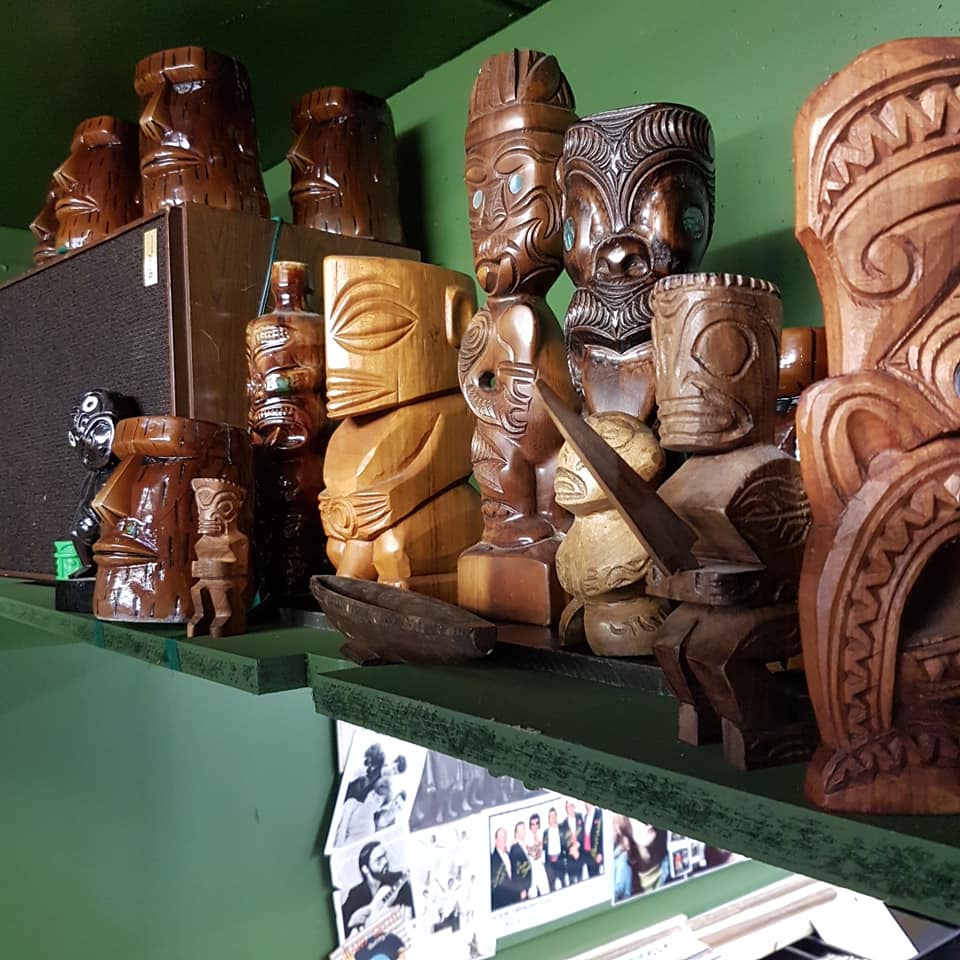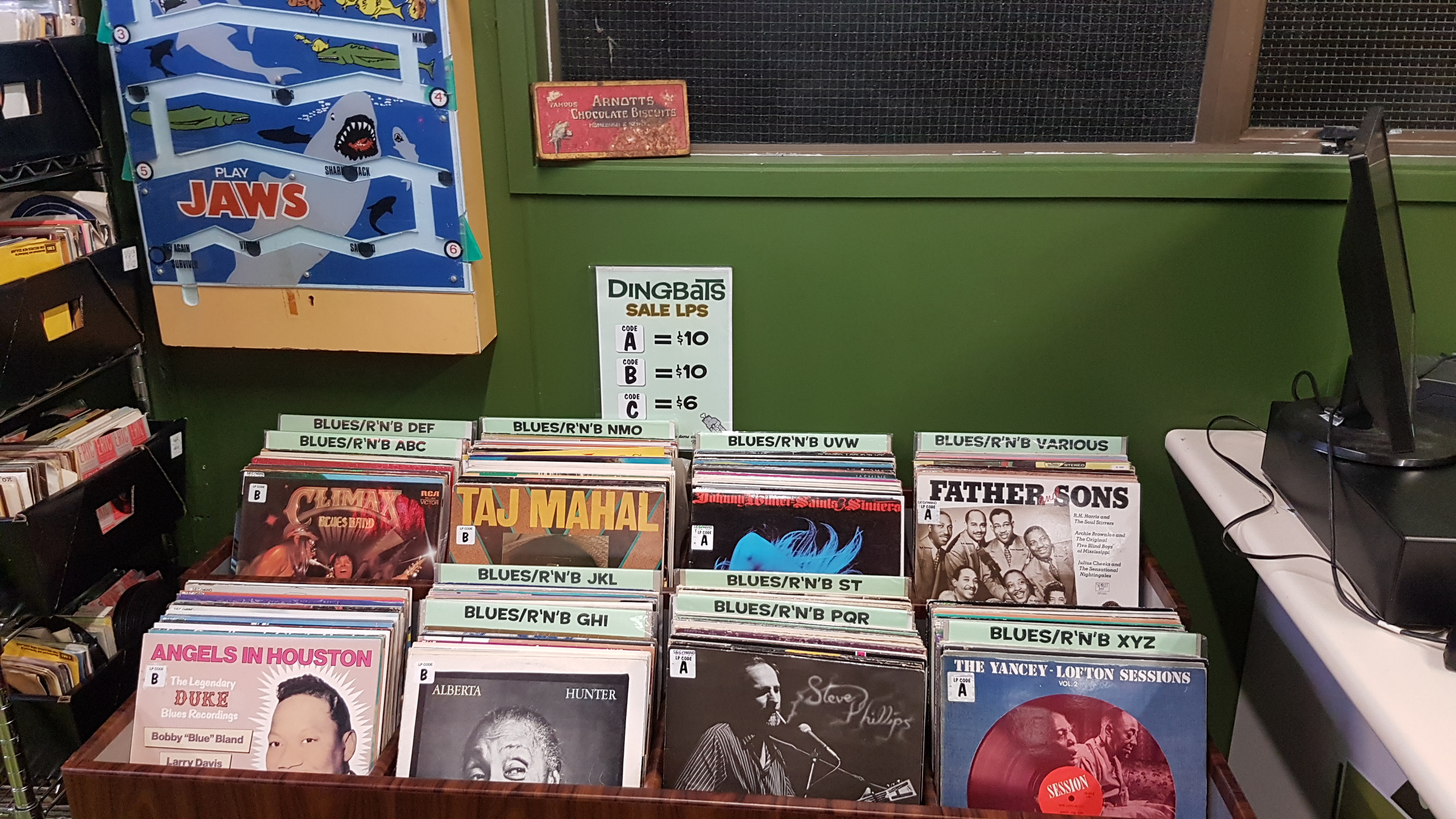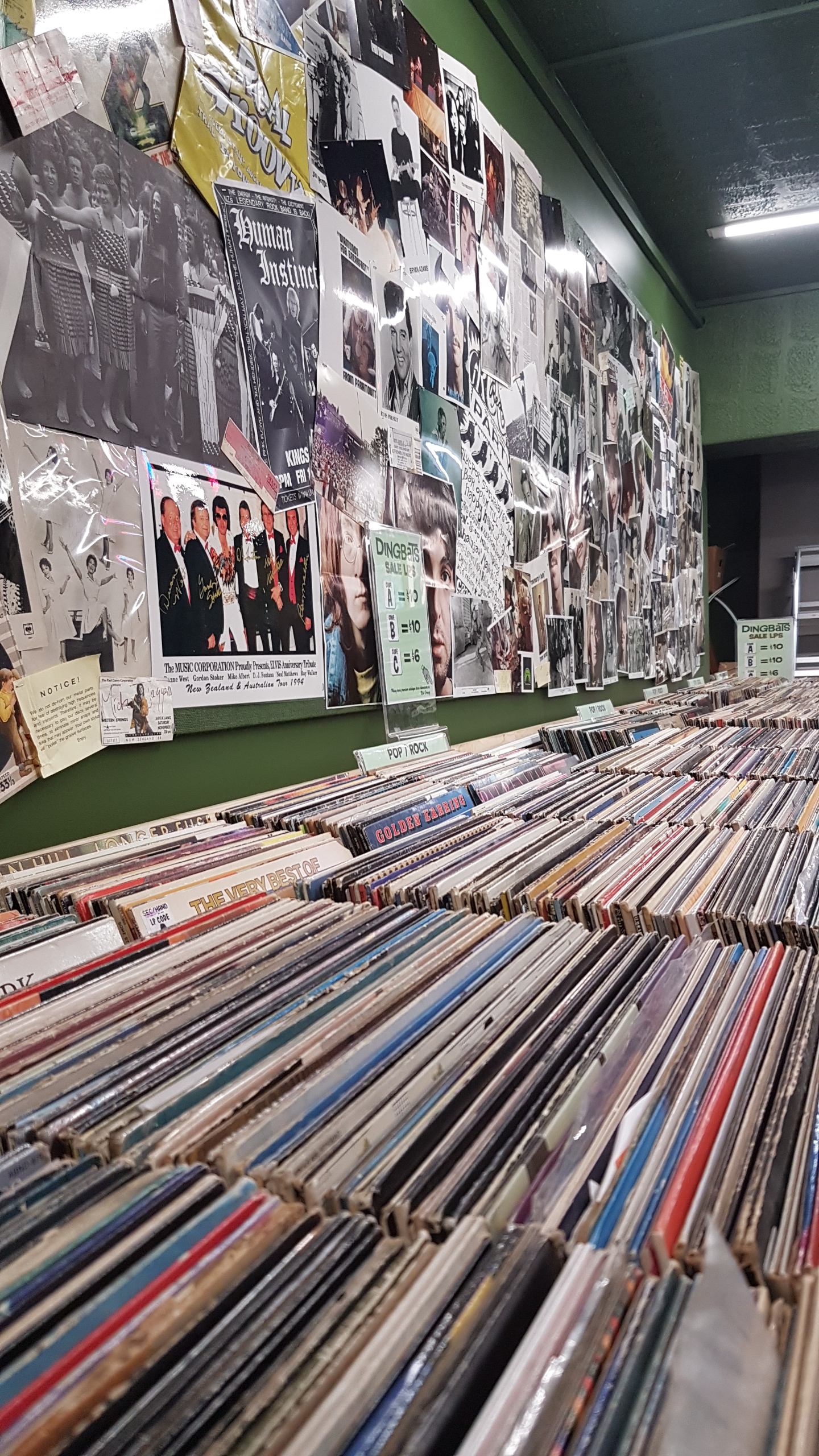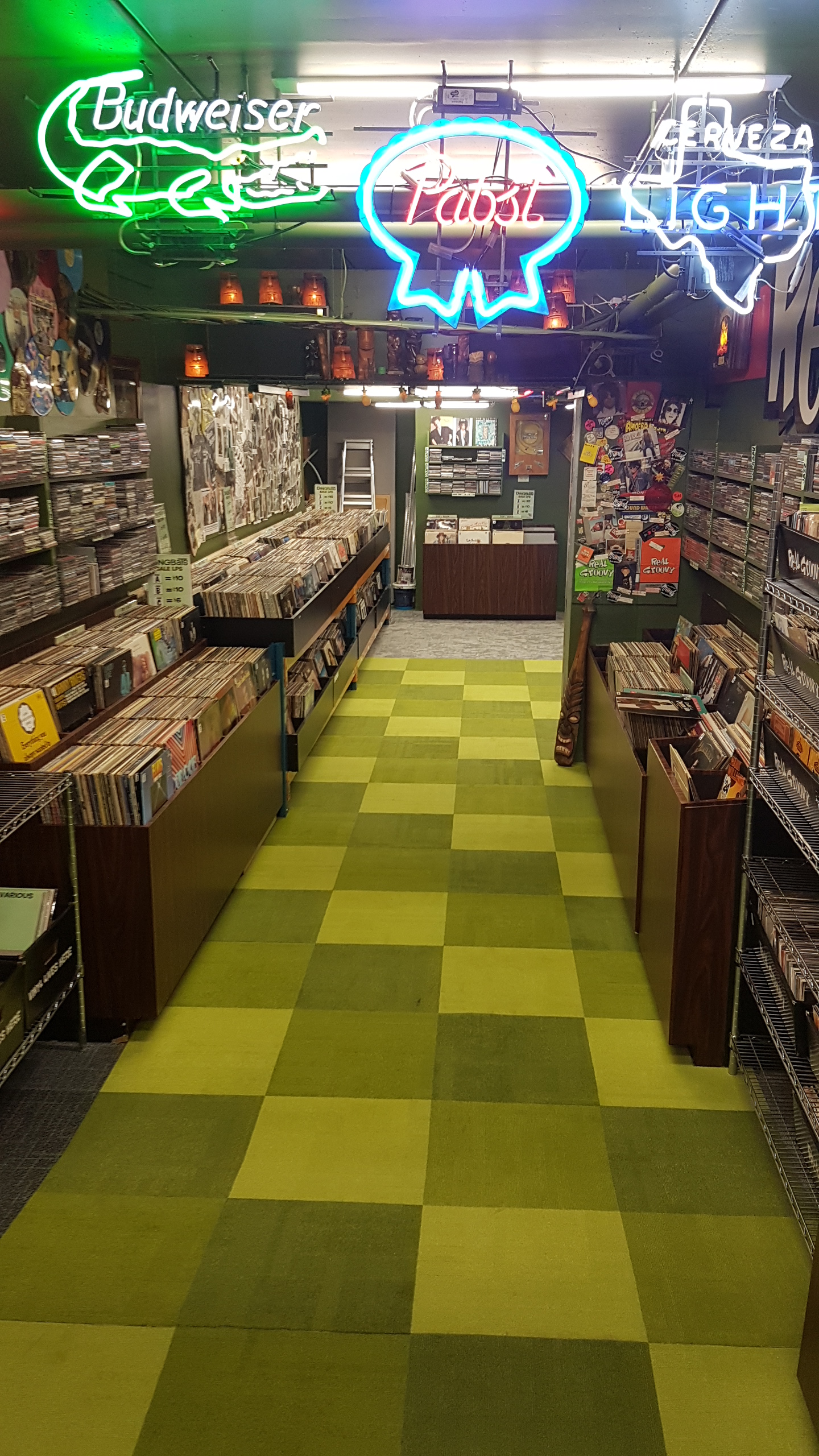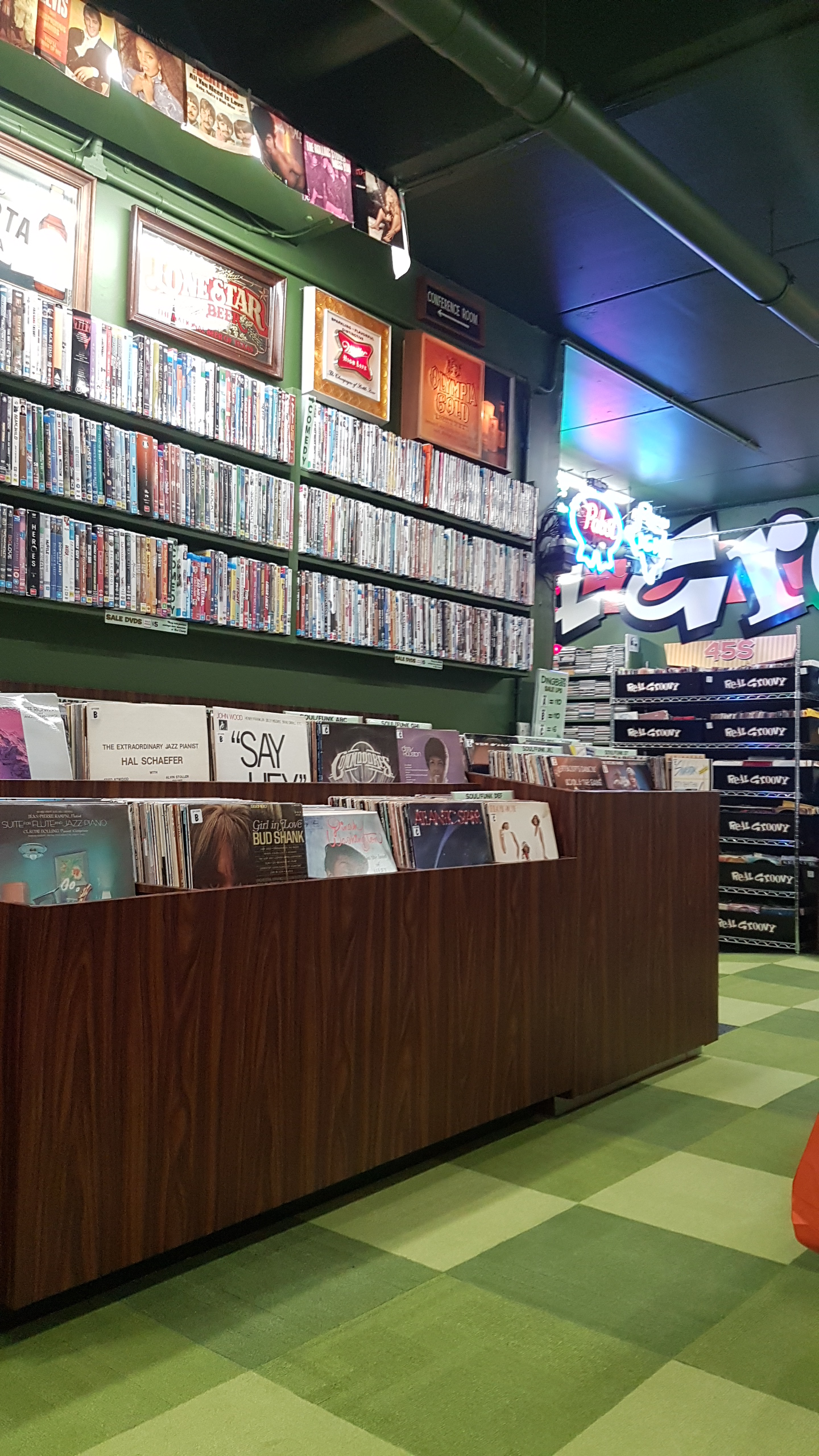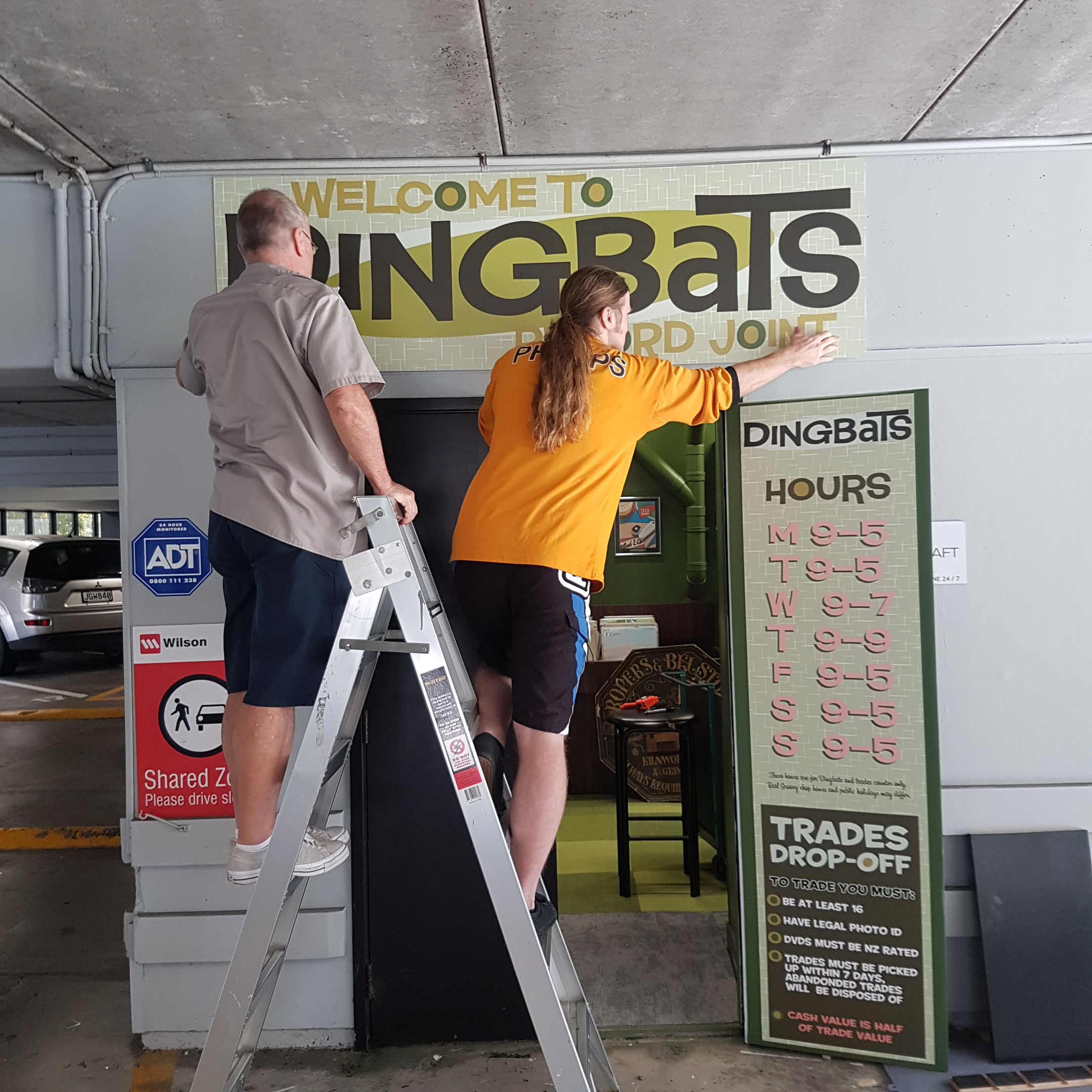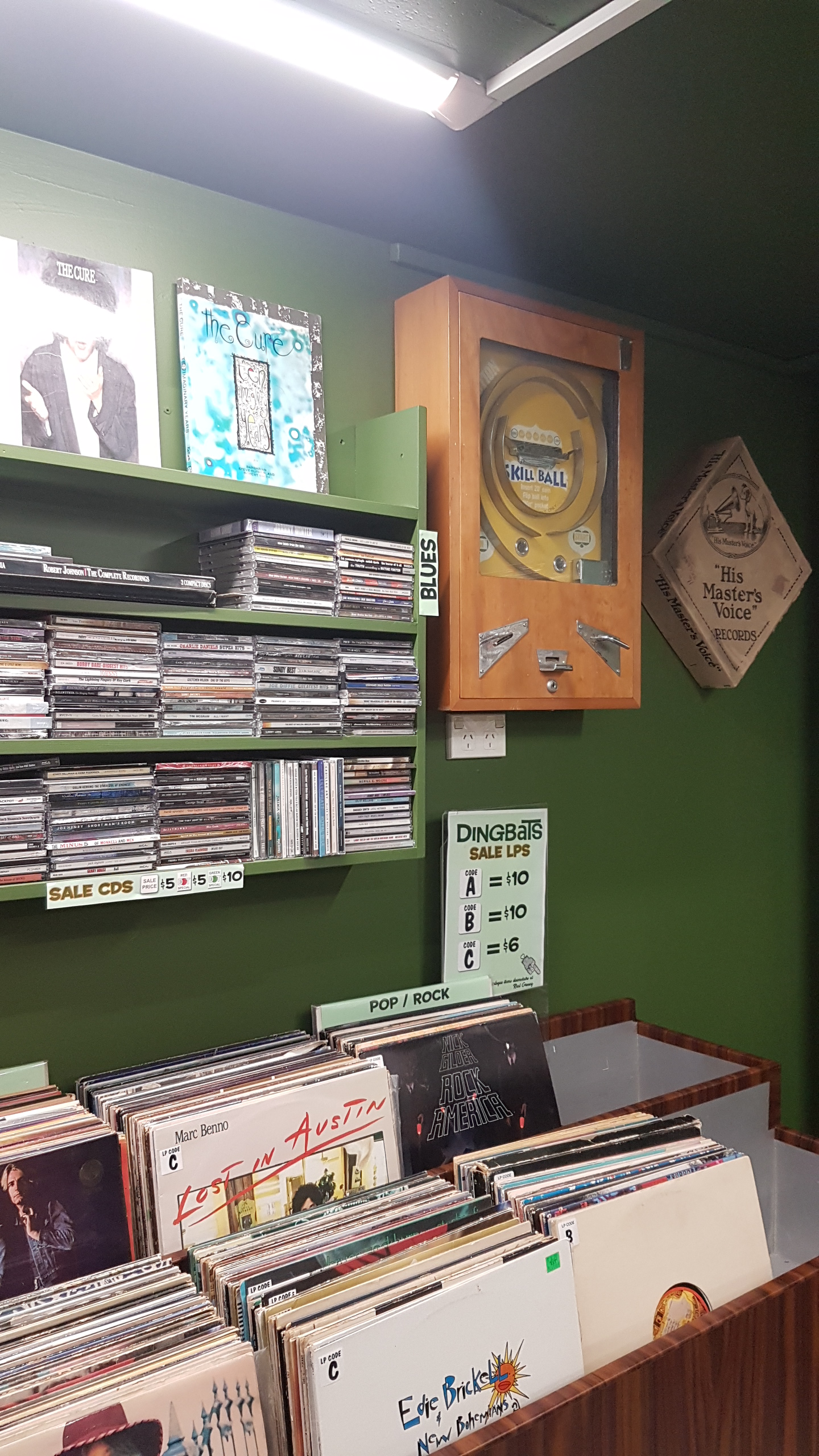 *almost