You get twice as much for store credit, but we also offer cash for fast selling items.
As the leaders in second hand trading in NZ, we have vast knowledge of what your items are worth.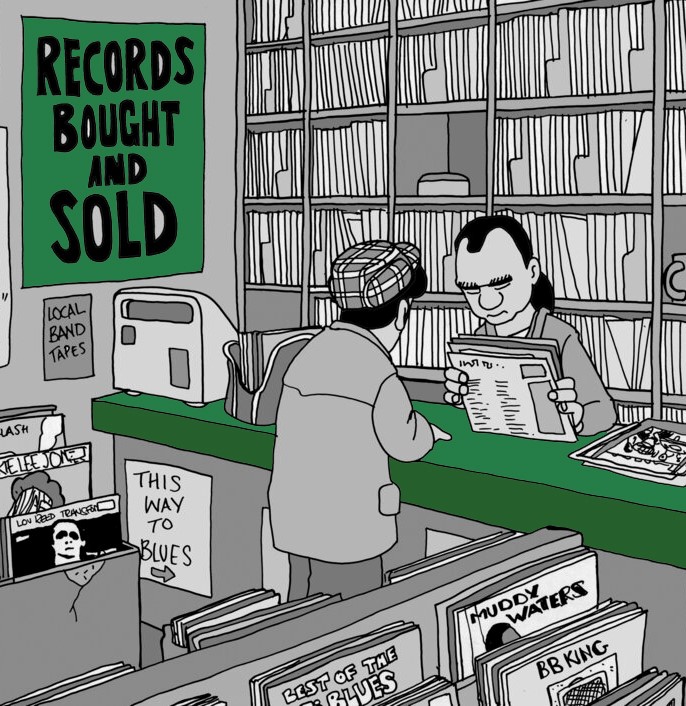 Come to our Annex store Dingbats

Secondhand trading Hours- regular hours*

Trades Monday 10-4
Trades Tuesday 10-4
Trades Wednesday 10-4
Trades Thursday 10-4
Trades Friday 10-4
Trades Saturday 9-6

Trades Sunday 9-5
* make sure you check Google if we are open, as the above hours are just a guide, and do not indicate last-minute changes.



THINKING OF SELLING YOUR COLLECTION?

We'll probably take anything but 'nana' music (this eliminates most easy-listening, and NZ classical pressings).
If you are unsure if we'll take your collection, please call a trader on (09) 302 3951
We'll only pay cash for fast selling Lps/CDs in good condition. For other items we will offer a trade value.
Our Trades Counter is within our undercover carpark, and it's free on weekends. Just drive in, we can help unload.


DO YOU HAVE A LARGE COLLECTION? WE MAY COME TO YOU
We only do call outs for large collections.
If you are unsure if your trip is worth it, and it is the kind of music we're looking for, you can take a photo of the spine of your items
We can gauge our level of interest. You can get 30-80 spines in one photo, as in the excerpt below. We don't need to be able to read every one, we're just after an idea.




Sending photos of your spines is the quickest way to let us know what you have:
We can tell from this photo, for instance, that the collection is mostly soft jazz, many are imports, but the silverfish have been at them: