Parking attached to our building: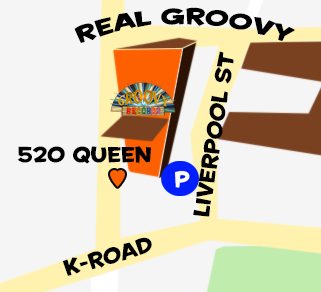 look for these signs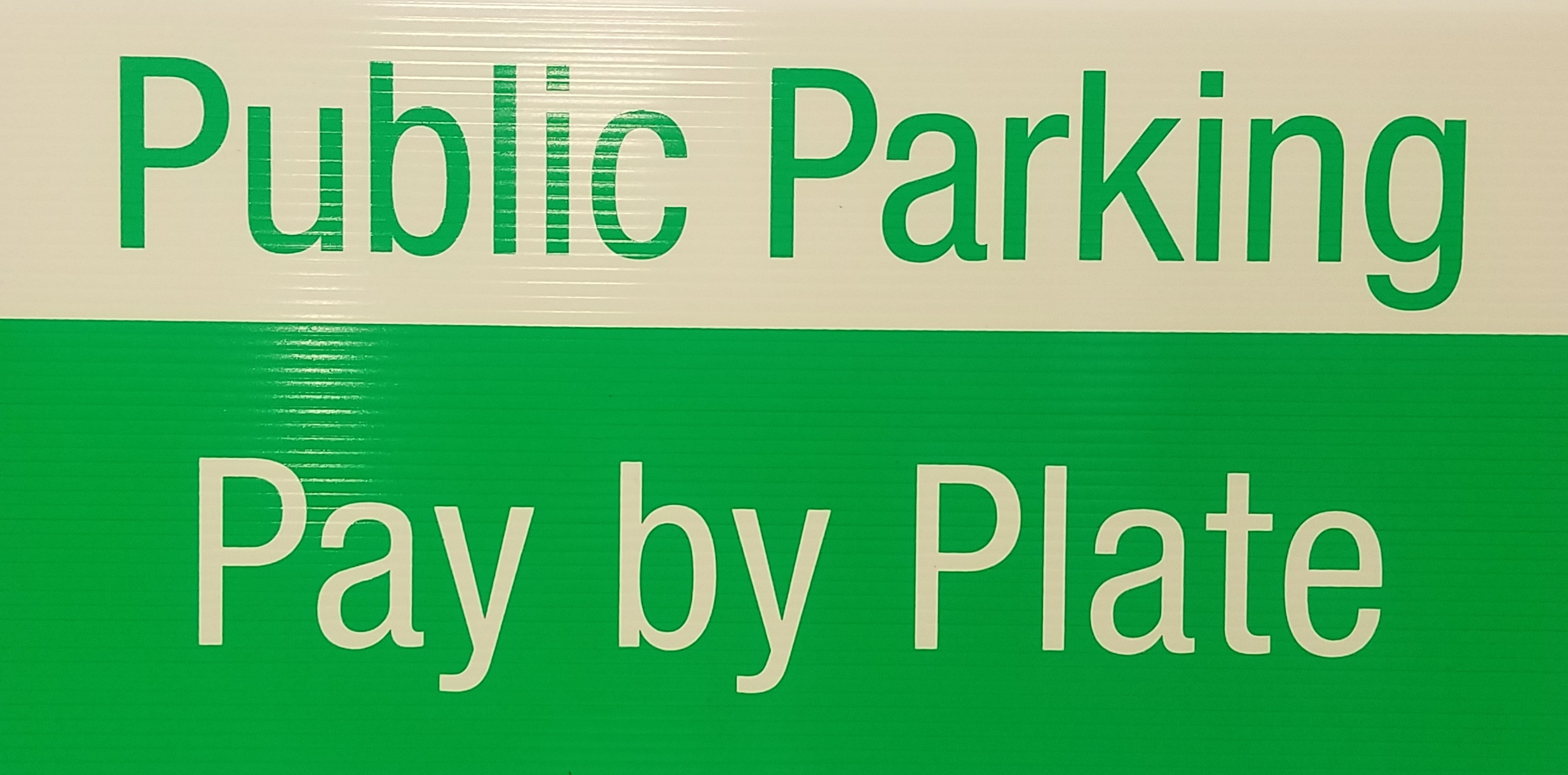 Paid parking during the week.

30 Minutes $5.00
1 Hour $8.00


ParkMate
1 Hour $7.00
We recommend the AT park at 9 Upper Queen Street which is $3 an hour, and only 2 minutes walk to Real Groovy: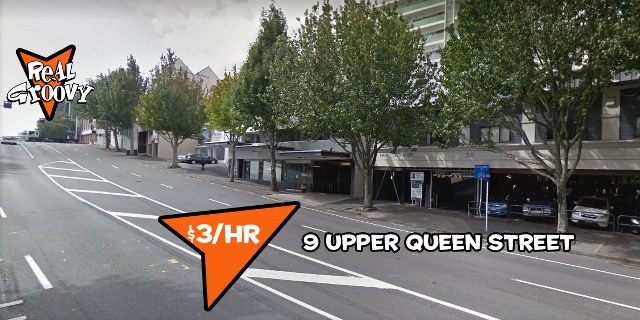 DO NOT PARK OUT THE FRONT OF REAL GROOVY IN THE BUS LANE ON QUEEN ST.
There's a camera sitting there waiting to nab anyone who pulls into the bus lane. Even for drop-offs. They are vultures!




We have free weekend parking ( 2-hours ) at the Wilson carpark
(entrance on Liverpool street).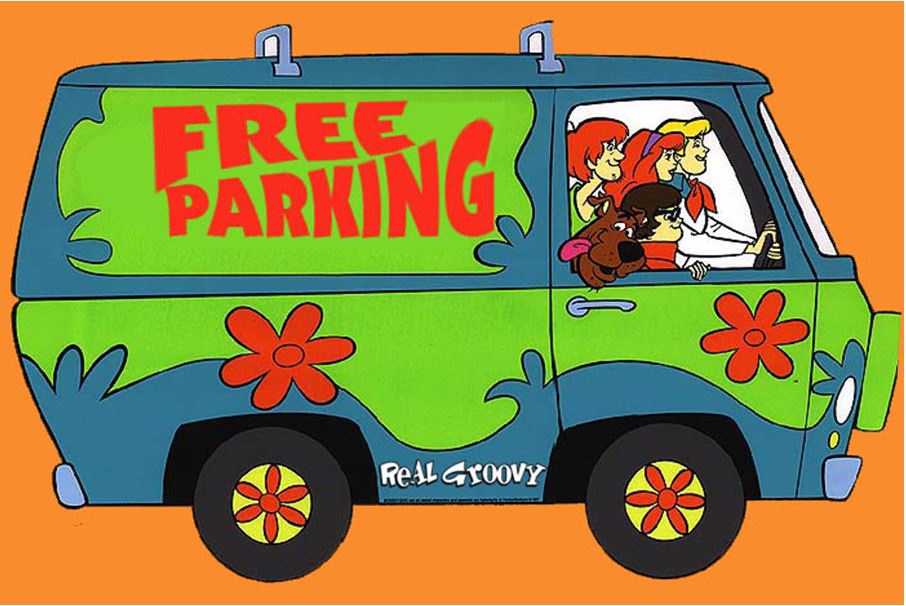 You can take the elevator down one level to the Real Groovy Store
Follow these instructions for free parking weekends or public holidays:


Firstly, get a pass from the staff at DINGBATS
(*or the Real Groovy store if Dingbats is closed)

View if turning left from Karangahape Road: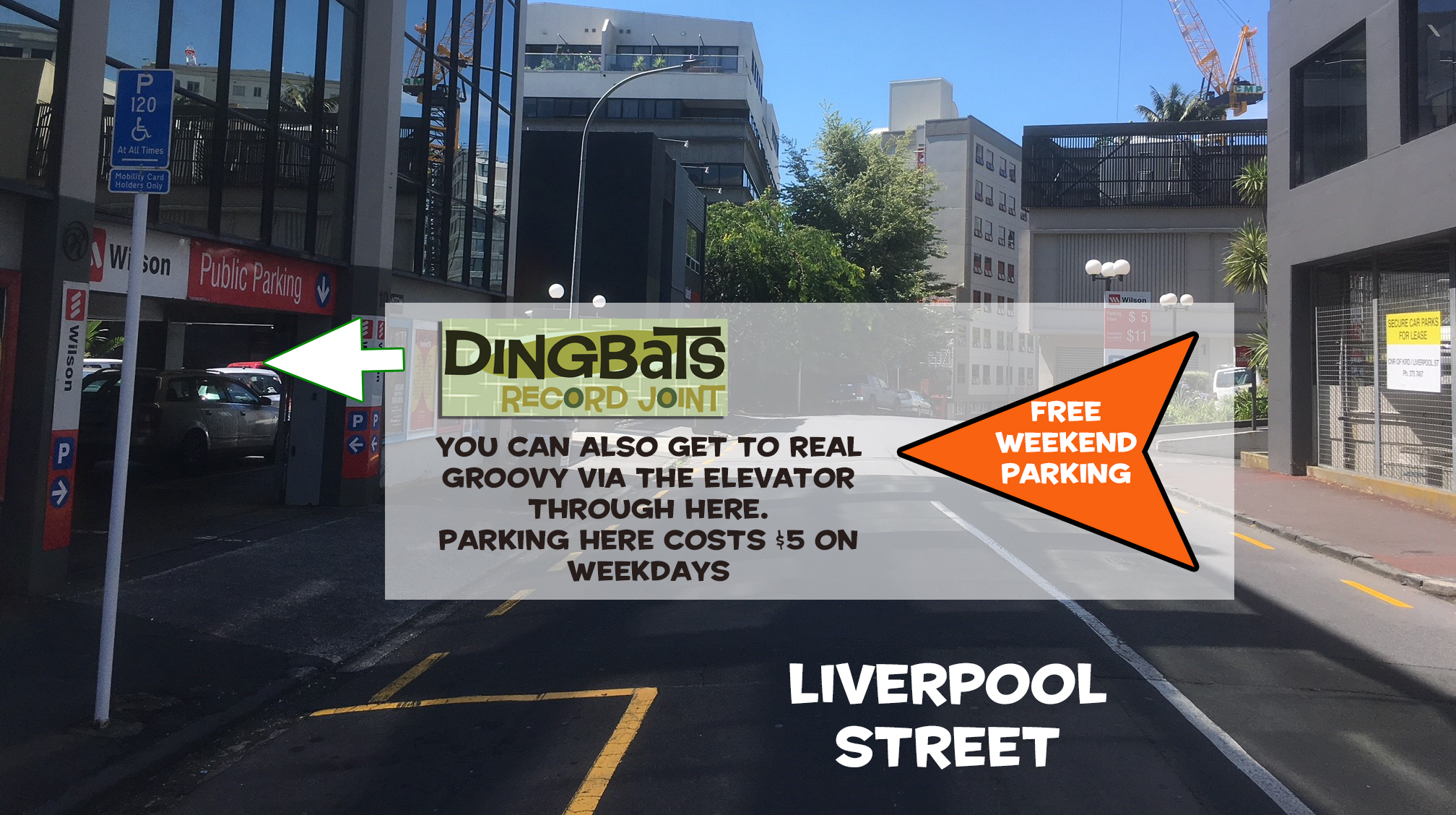 Your Real Groovy Pass allows you to park in the PAID PARKING areas.

Please observe the signs and reserved parks when parking. Do not park in parks that say 'reserved'.
**NOTE: DO NOT PARK IN THE CARPARK WITHOUT A PASS OR PAYING FOR YOUR PARK
In the weekend, get your parking pass from Real Groovy or Dingbats and put it on your dashboard immediately. Passes last for two hours.
(Active wardens will issue an infringement notice if you do not clearly present a pass for any period of time.)
Real Groovy accepts NO responsibility for your vehicle in this car park. Any fines or issues are between the driver and the Wilson Parking. Do not exceed your time limit of 2 hours. Do not change or deface the ticket. Valid weekends and public holidays only. If you are not in the store during these two hours, you will be towed or fined.






---
Buses to Real Groovy
There a heaps of bus stops outside Real Groovy - and along Kroad and Symonds street. If you are shopping in town, use the CityLink bus to get up the hill, for only $1! (or free if you are transferring from another bus or ferry)