We carry a range of home audio including hi-fi quality turntables suitable for everyone, whether you're just starting out, you're getting back into vinyl after a long hiatus, or you simply need an upgrade. With decades of experience we can point you towards the perfect turntable for you (or that lucky someone receiving it as a gift). There are many subtle but important differences between hi-fi turntables and cheap records players which can effect the overall sound quality and the longevity of both the player and your records. For this reason we don't recommend buying the cheap suitcase style record players that have flooded the market as vinyl has seen a resurgence in popularity. While they often have a nostalgic stylized look that is appealing, they are not made to last and more often than not they come with a poorly made tonearm and stylus which could actually damage your records. We understand that for many the compromise between cost and quality creates a narrow band of options and we can help you find the ideal turntable for your situation. You can come in to the store on Queen Street for more in-depth information and demonstrations on any of the audio gear we sell, but here is our quick guide to buying a turntable, from entry level to next level.
BUDGET TURNTABLE:
$360 (with club card)
The LP60x is our least expensive option and offers a surprising amount of features while being under the $400 mark. It is fully automatic (the only option we carry that is not manual), has speed control buttons, and it comes with a quality spherical stylus. The turntable features a built-in switchable phono preamp that enables it to be connected directly to a computer, home stereo, powered speakers and other components that have no dedicated turntable input. This one is ideal for kids and teens who have just discovered the joy of vinyl or for someone who values the fully automatic feature over better quality players..


Fully Automatic
Built-in phono stage
Hi-fi grade cartridge
Speed control buttons


BEST ENTRY LEVEL:
$570 (with club card)

This is a fantastic entry-level turntable from Pro-ject with a quality Ortofon OM10 cartridge and a nice looking plinth. As the name suggests, it has just the essentials with no costly bells and whistles. It's perfect for someone just getting into vinyl with a budget in mind. It's not a toy, but it won't break your bank to get great sound and a quality build. (RRP $600)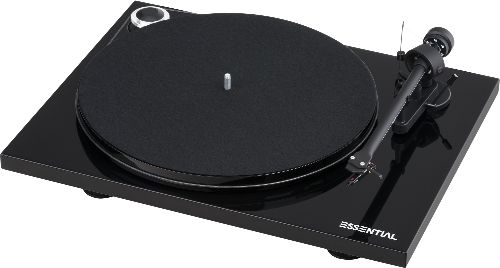 $690 (with club card)

The Debut Carbon DC is a firm step up from entry level. Overall, we think this is the best value turntable money can buy. It has a solid build, beautiful finish, and the sound quality is outstanding for the price. It features an Ortofon 2M Red cartridge for excellent tracking and detailed playback with great channel separation, a carbon fiber tonearm and heavy platter to reduce resonance, and a DC power supply for more precise speed stability. All of these features make it the best bang for your buck option we've ever seen and one of the best selling turntables on the planet. This is the turntable for someone who wants that perfect balance of cost and quality. It comes in a wide range of colours including piano black, gloss red, and gloss white.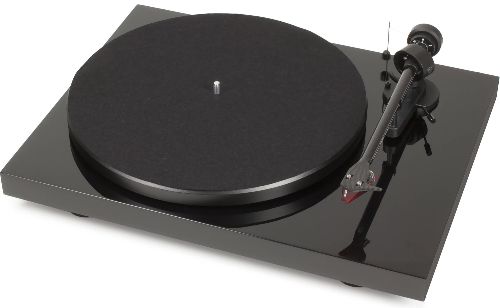 Best bang for your buck turntable
Quality upgradeable components

Ortofon 2M Red cartridge
Carbon fiber tonearm
Excellent speed stability


ADDED FUNCTIONALITY:
$900 (w/ club)

The Esprit SB is the step up from the Debut Carbon. The most functional difference it the speed button on the front of the turntable. This is extra handy for anyone who plays both 45 rpm singles and 33 rpm LPs. Instead of manually changing the belt underneath the platter, you simply touch the speed button to alternate between RPMs. It also functions as a power button when holding it down. The platter has been upgraded to a heavy non-resonant acrylic material to reduce unwanted resonance and it also looks beautiful. Just like the Debut Carbon, it comes stock with an Ortofon 2M Red, but you can easily upgrade by replacing the stylus with the 2M Blue since the Red and Blue both share the same cartridge body. We carry this model in Black, White, and Red.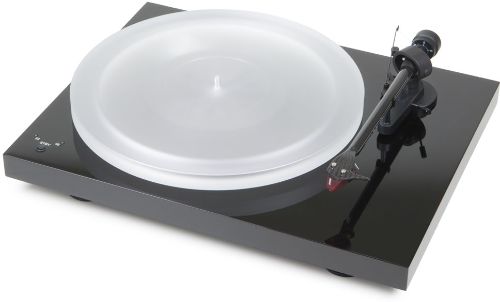 Speed button
Acrylic platter
Ortofon 2M Red cartridge
Carbon fiber tonearm
Most precise speed stability


EXCELLENT HI-FI:
$1589 (with club card)
It's not uncommon to see previous iterations of this turntable which are 20+ years old and still going strong. It comes with the improved RB330 tonearm, a glass platter, and an Elys 2 cartridge, which is somewhere in between an Ortofon 2m Red and Blue in terms of precision and sound quality. You can easily upgrade the cartridge to a Rega Exact for top quality and add an external speed control, the TT-PSU, for ease of use when switching between 45s and LPs. The planar 3 has a formidable reputation and has been class-leading for decades. The latest Planar 3 comes in black or white glossy finishes on a wide plinth.
Award winning Hi-Fi turntable
Precision tonearm and cartridge
Glass platter
Beautiful wide plinth
For more of the Pro-Ject line look here. For our top picks look here, or come into the store at 520 Queen street, Auckland