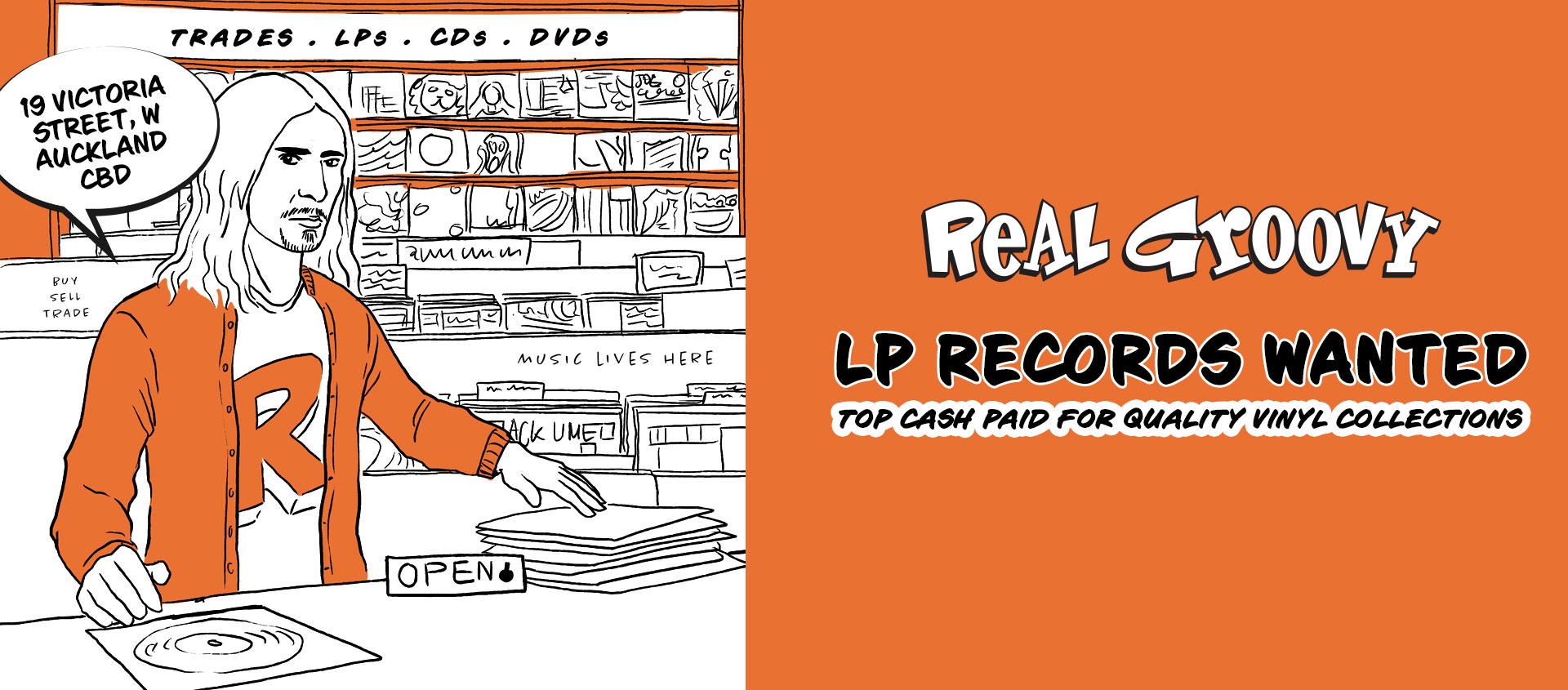 THINKING OF SELLING YOUR COLLECTION?

We'll probably take anything but 'nana' music (this eliminates most easy-listening, and NZ classical pressings).
If you are unsure if we'll take your collection, please call a trader on (09) 302 3951
We'll only pay cash for fast selling LPs/CDs in good condition. For other items we will offer a trade value.

For second hand trades enquiries [email protected]

For second hand vinyl trades enquires: [email protected]


HOW TO TRADE GUIDE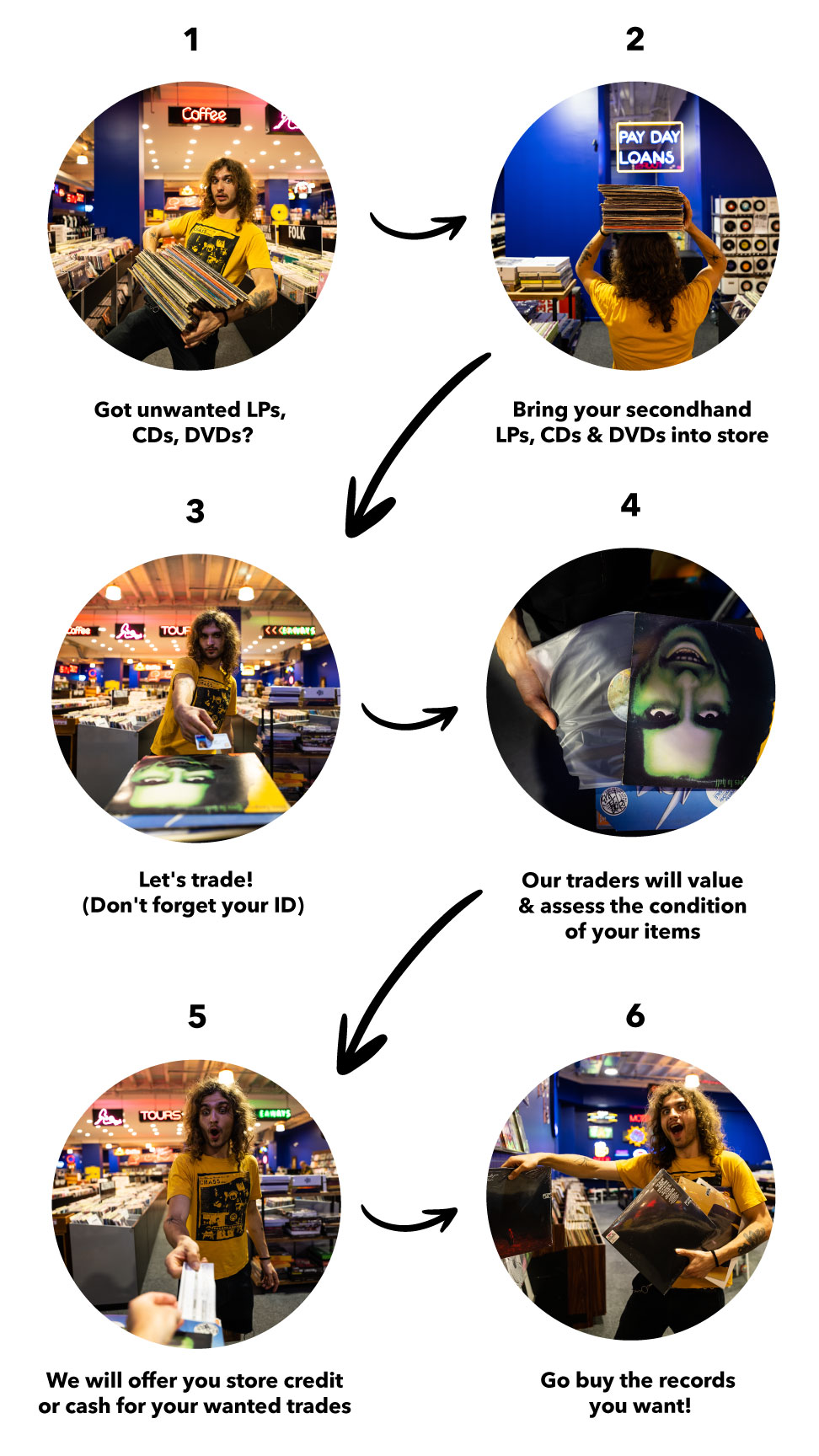 YOU WILL NEED:

1) Valid, current NZ legal ID (drivers license, current passport, NZ 18+ card/Kiwi Access card)
2) Address and phone number
3) Items will need to be in good condition:
CDs - unscratched with complete covers
LPs - no water damage
DVDs - must include rating stickers for NZ
You can return your discs in 14 days for 70% credit on used items, and 60% credit on new.

(excludes sale and letter code items)

PARKING INSTRUCTIONS :
Check HERE for parking
If you have a large amount to drop off (for example; multiple boxes), please call us (09 3023940) to meet you at the courier bay or entrance, and then you can proceed to park.
TRADES HOURS

Trades closes before the store closes
Monday 9-5
Tuesday 9-5
Wednesday 9-5
Thursday 9-5
Friday 9-5
Saturday 9-6
Sunday 9-5