FREE WEEKEND PARKING IS BACK!

Parking on the weekend is free for the first 2 hours. Every hour after that will be charged at the Wilson carpark casual rate.
Which car park should I use to get free parking?

Park in the Wilson car park located at 92 Albert Street, Auckland (Finance Plaza).
Head to the end of Durham Street, turn left onto Albert Street. Take the first Willson car park entrance on the left.



What do I need to do to park for free?

1. You need to download the Parkmate app
2. Enter your parking location as 92 Albert Street, Auckland. Building name will be labeled (Finance Plaza). Add the parking building to your favourites for future access.
3. Enter our current promo code 'GROOVYSUM' to give you access to 2 hrs free parking (this code gets updated regularly). See full details below if you have any issues.


Anything else I should know?

1. Free weekend parking is subject to availability.
2. You can only get 2 hours free once per day.
3. Promo codes get updated regularly and will be communicated on this blog and via our marketing channels.
4. Make sure you don't use the internal car park lift, as you can't access the shop from there. Walk out of the car park the way you came in, turn left onto Victoria street and then come up the front entrance of the store.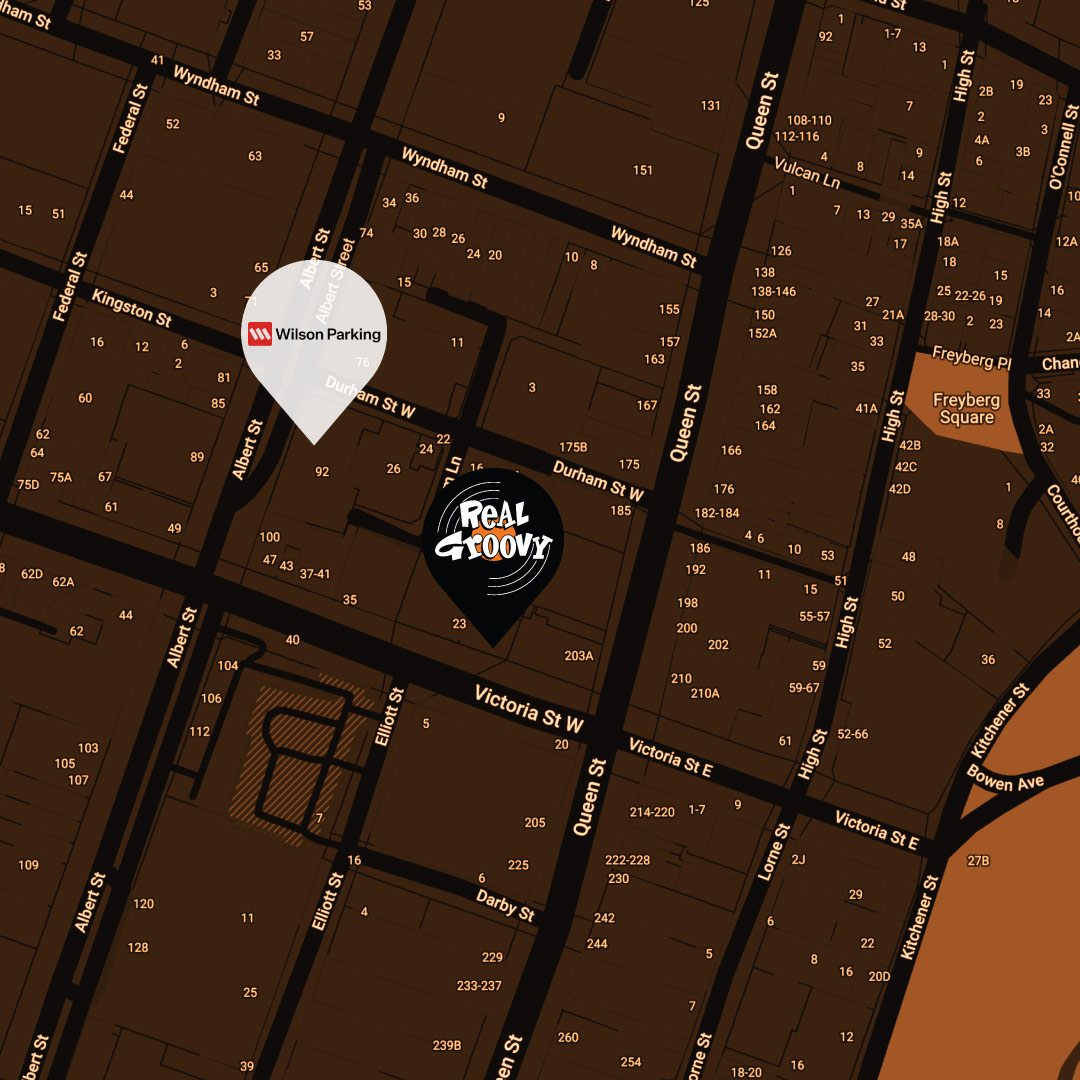 Full Parkmate App Details
1. A promo code can be added in advance through Settings or on the payment screen.
2. Type the promo code and click the back arrow. The code will add successfully. If you receive an error, you may be entering the code incorrectly, the code has expired, or it is not available to you (it is restricted and not public).
3. Once a code is added you view details of the code and depending on the type this will show the value or number of uses left that can be used before expiry.
4. 'Codes not valid for this session' are codes that cannot be used for the car park or time selected.